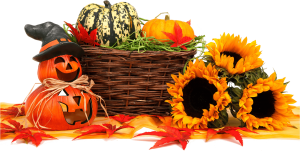 Thanksgiving is just around the corner, and if you're looking for fun things to do in Hiram, you're in luck! We have some great events planned all throughout Paulding County's Thanksgiving break for kids, teens, and adults. Read on to see what we have in store, and don't forget to follow us on Facebook for reminders about upcoming events and specials!
Monday, November 23rd: Open 11 am to 8 pm, with Monday Madness from 4-8 pm ($2 skate admission and $2 rental).
Tuesday, November 24th: Open 11 am to 8 pm.
Wednesday, November 25th: Open 11 am to 8 pm.
Thursday, November 26th: We will be closed Thanksgiving day so our employees can celebrate with their families.
Friday, November 27th: Open 11 am to 11 pm for skating, laser tag, playground, and arcade, BUT our skate shop is also open 10 am to 11 pm for our Black Friday Skate Sale! Get your Christmas shopping done early with our amazing skate package special. Buy any skate package over $100 and get 100% of your money back on a Sparkles gift card good towards admission! We have skates for all ages and interests, so this is a great deal!
Saturday, November 28th: Open 10:30 am to 11 pm. Get the best value with our Saturday Night Family Fun Pack from 6-11 pm! Get skating admission, skate rental, $7 game card, 1 large cheese pizza, 1 pitcher of soda, and your choice of laser tag or playground admission for up to 5 family members, all for just $70! That's a $120 value.
Sunday, November 29th: Open from 2-7 pm.
Photo by Schwarzenarzisse via Pixabay