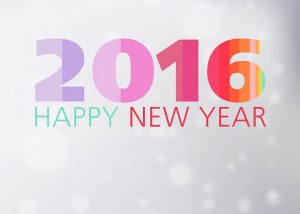 They say time flies when you're having fun, and it has indeed been a fun year here at Sparkles Hiram! It's hard to believe 2016 is almost here, but as the days tick down, we're looking ahead to another year of family-friendly fun. As you get ready for another year, will you be making any new year's resolutions? If so, read on for some ways to add some Sparkles to your year in 2016.
Resolution #1: Getting in shape
Getting in shape, exercising more, and losing weight are common new year's resolutions, but did you know that Sparkles can help you out with this goal? While you may just think of roller skating as a fun night out, it's actually great exercise. Skating regularly can help you burn calories, tone muscle, build lower body and core strength, and improve balance, agility, and stamina.
Resolution #2: Spending more time with family
With today's hectic work and school schedules, plus the distractions of hand-held technology like phones and tablets, it's easy to feel like you and your family members are drifting apart. In the coming year, commit to unplugging from the gadgets and spending some quality time with your family. Come to Sparkles for Monday Madness or another one of our sessions to skate, play laser tag, battle each other in the arcade, and let the kids run wild in our indoor playground.
Resolution #3: Cultivating friendships
In addition to family relationships, friendships tend to get put on the back burner when you're busy all the time. Make a point to invite your friend out for a monthly get-together to catch up and have some fun. Skate to your favorite current and classic music, make your buddy-action-movie fantasies come true with a few games of laser tag, and head over to Couey Cafe for a beer or wine.
No matter what your goals may be for 2016, we hope you'll make some time for fun at Sparkles!
Photo by stux via Pixabay