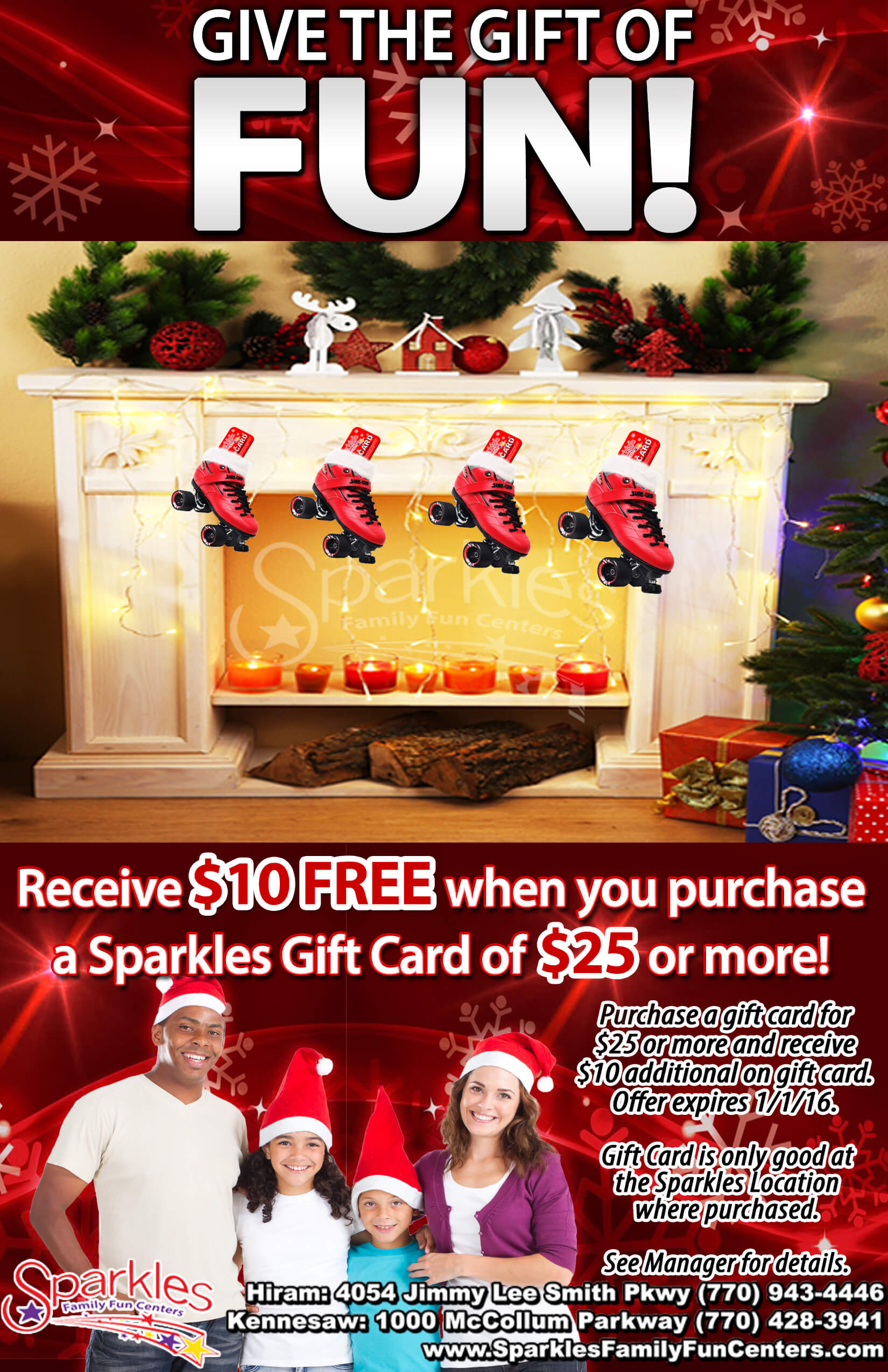 Finding the perfect gift for someone can be a challenge, but at Sparkles, we're taking all the guesswork out of playing Santa so you can surprise everyone on your list with a gift they won't soon forget!
Did you know that researchers have found people are happier when they spend their money on experiences, not things? Surprisingly enough, it's true! With that in mind, why not give the people on your list an experience this Christmas instead of one more object adding to the clutter? Most of us have enough "stuff" in our homes anyway, so this is the perfect way to break out of the box and show them something special.
What is this mystery gift that is sure to wow your friends and family? It's so simple, easy, and affordable: Sparkles gift cards!
Gift cards to Sparkles are a great solution because you're literally giving the gift of fun! Gift cards can be used for admission to roller skate, play laser tag, and/or use the playground (kids 10 and under only). And right now, we're offering a great deal on gift cards to Sparkles Hiram: Purchase a gift card for $25 or more and get $10 extra for FREE!
(Offer expires January 1st, 2016. Gift card only good at location where it was purchased.)
You can't beat this family-friendly gift that's perfect for kids, teens, and adults alike, helping the recipient get out and have some fun while also getting active. To learn more, give us a call at 770-943-4446 or contact us.