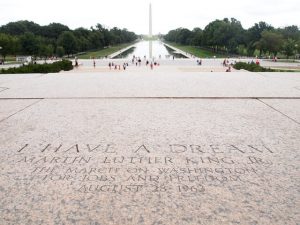 Don't forget, Cobb County and Marietta City Schools will be closed on Monday, January 18th in honor of Martin Luther King, Jr. Day. If you're looking for MLK Day activities in Kennesaw or Marietta, don't miss MLK Day at Sparkles!
We'll be open on MLK Day from 11 am to 8 pm, with admission just $6 for a single activity and $4 for skate rental. Of course, if you want to have the MOST fun possible, choose our Unlimited Fun Admission! This special discount package includes roller skating, skate rental, playground (kids 10 years and younger only), plus unlimited laser tag in our amazing 2-story, 3-D blacklight laser tag arena.
Unlimited Fun Admission is just $16 for the whole day (11 am to 8 pm) and $12 for the evening (4 pm to 8 pm). Don't waste a day off school just sitting at home, telling Netflix "Yes, I'm still watching." Make the most of it by heading to Sparkles with your friends for a day of fun and excitement.
In honor of the renowned civil rights leader for whom the day is named, check out some trivia that you may not have known about Martin Luther King, Jr.!
Martin Luther King, Jr. was born in Atlanta, GA in a house on Auburn Ave. Today you can tour his birth home to learn more about his early life and later legacy.
MLK's commitment to nonviolence was inspired largely by Indian leader Mahatma Gandhi.
Martin Luther King, Jr. won the Nobel Peace Prize in 1964 at the age of 35, the youngest man to have received the award at that time.
Speaking of being young, did you know that King entered Atlanta's Morehouse College on early admission at the ripe old age of just 15?
Photo by adampaulclay via Pixabay