Spread the word! Everyone's favorite yellow friends are making their way back to the skate rink at Sparkles in Hiram and they want YOU to come and play!
Meet the Minions
From trying to steal the moon with their evil-turned-nice boss, Gru, to saving their friends Agnes, Edith and Margo from silly supervillians, there is no denying that the Minions love an adventure! On Saturday, August 27th, these mischievous characters will be stopping by Sparkles in Hiram, Georgia for some fun, games and prizes! Mark your calendars for meet, greet and playtime with the Minions!
You're Invited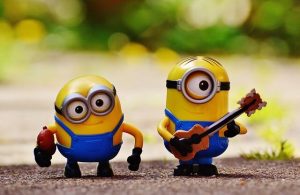 Who: Our local friends and families
What: Meet the Minions Skate Day
When: Saturday, August 27th from 11am to 2pm
Where: 4054 Jimmy Lee Smith Pkwy, Hiram, Georgia 30141
Why: Spend an afternoon with the Minions playing games on our playground, rolling around our skate floor, running through our laser tag arena, and much more!
Deals, deals, deals!
Join us for our Minion Skate Day and save big on some of your favorite activities. From 11am to 2pm we will have $9 single admission, $4 skate rentals and $19 UNLIMITED fun admission- which includes skating, skate rental, playground and unlimited laser tag games.
Bring the camera to capture those silly moments between your little ones and those crazy minions and don't forget to share your photos with us on our Facebook page! We love to see those smiling faces enjoying all the activities that Sparkles has to offer. School may be back in session, but the fun is still going strong at Sparkles!