Kick start the new year with your employees during a team bonding event at Sparkles! There's plenty of co-worker fun to be had on skates!
If your staff works well together they are more effective and more productive, and they are also a lot more fun to be around! Team building activities don't have to be boring or cheesy, when you do them right, they can be lots of fun!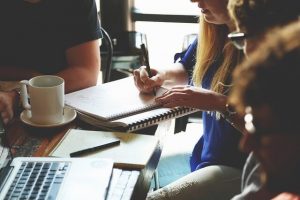 While team building activities have traditionally been done inside the office, more recently, companies are thinking outside the box, and taking those activities outside the office! Bring the entire team to Sparkles and have some fun on skates!
Roller skating is an activity that can be enjoyed by everyone, and you don't need experience on skates to have fun. It's a fun activity that allows employees to get to know one another and it is relaxed enough to get everyone talking (and laughing!).
Team Building on the Rink
Your employees will feel the exhilaration of physical exercise while they bond with one another playing games. Taking them out of the stuffy office environment and putting them in a fun, non-threatening environment will help your team open up.
When your team feels anxious about the team building exercises, it can ruin the entire process. But when they can let go and have fun, they'll be relaxed and get more out of the process.
If your Hiram, Georgia company is thinking about taking your team building outside of the office, let the staff at Sparkles host your event! We can suggest some fun activities to really improve your team's camaraderie!