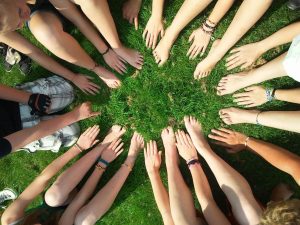 Fundraisers are an essential point for schools. They are something that can get all of the students to participate in all while raising funds that the school may need for various situations throughout the school year. There's nothing better than being able to raise a lot of money while having a lot of fun at the same time! One of the best fundraisers that you can have for your school is a skating party fundraiser! This is a fundraiser that people throughout the whole city can participate in and have a great time. If you are looking for school fundraisers in Kennesaw that are not the ordinary you should come to Sparkles Family Fun Center and have a fundraiser that will bring along lasting memories.
When you come to Sparkles to have your school fundraisers you don't have to worry about anything. When you want to raise money for your school that will involve everyone and ensure a great time will be had we are the perfect place for you! We have fundraiser options available for you to choose from. From game packages, skating options, laser tag, and even café specials… we have it all for you when you come to Sparkles Kennesaw! We are a great leader in entertainment for the family in Hiram and we are eager to help the community and schools! We have all that you need and have great options for you to choose from!
Don't worry with fundraisers you aren't sure will work and that won't bring in the most money! Go with one that you know is popular and that everyone will have a great time at! Come to Sparkles Kennesaw and get the money for your school and have a great time while doing so! Call us today and schedule your fundraiser!