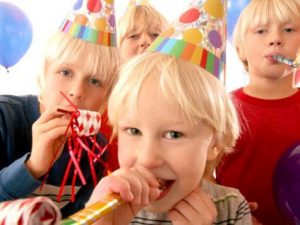 Birthdays are our specialty here at Sparkles Kennesaw in Kennesaw, GA. That's why we have so many different birthday party packages and add-on options so that you can make your child's birthday party one of a kind, and completely unforgettable. That's why we became known as the best place for birthday parties in Kennesaw! Did you also know it's because we provide excellent service for our parents?
Easy Booking
When you are looking to book at a party at Sparkles Kennesaw, you have three options. Browse our party packages online, and book easily through our online reservation system. You'll be guided through all of our options so you can add or remove any part of your party until you have it exactly how you and your child would like. Then, you'll be presented with a clear over view of all the options you chose, and you'll be able to check out easily online. Or, you can call us at the rink, or come by to discuss our variety of options.
No Stress Parties
Each of our parties come with your very own private party hostess. They will be with you and your guests for the entire length of your private table or VIP room reservation. They provide you with paper goods, help walk your kids through eating, cake, and opening presents, and they clean up the mess!
Personalized Invitations and Thank You Cards
Sparkles even has this part of the party process taken care of. You can find both invitations and thank you card templates right on our website. All you have to do is print them off, fill in your child's name, and hand them out to your guests.