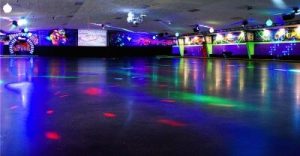 Let's face it, the quality of your social events makes a big difference in the way your Greek organization is perceived on campus! If you're trying to plan your next fraternity or sorority mixer in Kennesaw, Sparkles is the place to call.
We can host a wide variety of public and private group events to accommodate groups of all sizes. From theme parties to fundraisers, we've got you covered. Read on to learn some tips for making your sorority/fraternity mixer a success, and book your Greek event today!
Just ask (and do it early)
Don't be hesitant to ask another fraternity or sorority to have a mixer with your Greek organization. It shows you want to get to know them better and that you have respect for their organization, so you can be sure that the request will be appreciated. Of course, it is important to ask ahead of time so your mixer-partner of choice isn't already booked!
Keep it classy
Themes make parties more fun, but choose carefully. Your event is representing your organization to other students and, thanks to social media, possibly the world. Choose a theme that is fun and welcoming for everyone and keep costumes PG. It helps to choose a fun activity that has a theme practically built-in, like roller skating (disco) or laser tag (military).
Market your event (before and after!)
If you want to make sure you get a good turnout, it's important to make sure everyone knows! This is where Facebook events, organizational email lists, etc. come in handy. Make sure your partner sorority or fraternity for the mixer has all the details and is promoting it to their members as well.
Take lots of pictures at the event and encourage attendees to Instagram or Facebook them with a hashtag you've made specifically for the mixer. Later you can use these photos to promote your sorority or fraternity to potential members. Plus, you'll have some great memories of a great event!