The flowers are starting to bloom and temperatures are getting warmer by the day. It is clear to see that spring is in the air, and with the warm temperatures comes the start of the spring sports season! Long practices and intense games will be filling up every athletes agenda, but those who work hard, should play even harder. No matter what sport you play or size of your group, Sparkles in Kennesaw is the perfect venue to host your next team party. School teams, club teams, and recreational teams in the metro Atlanta area are all welcome to come and enjoy an afternoon of heart pumping fun!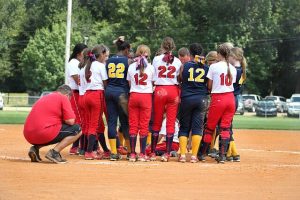 Team Bonding At Its Best
During practices, sports teams spend hours working to build up trust and open communication skills between its players. Whether it's running laps as a group on the track or helping maintain the field, these team building exercises bring the players closer together to create one strong unit. Switch up your usual team practice, reward your team for their hard work, or have a pre-season icebreaker event by planning a team party at Sparkles in Kennesaw! Our family fun center is filled with a variety of activities that are not only loads of fun, but also teach important team building skills that your players will benefit from. Enjoy some friendly competition in our 3-D laser tag area, challenge each other to a round of games in the arcade, or skate a few rounds on our wooden roller skating rink. All of these activities promote problem solving, teamwork, communication, and friendly competition, all skills that are used on game days.
Interested in planning a team event? Check out our Team Party Packages or give us a call for more information. Our calendar is filling up fast, so make sure to get your reservations in! And don't forget, the more the merrier, no group is too big or too small at our facility!