Mother's Day is a special day of the year, when we pay homage to all the wonderful things our mothers do and have done for us. From teaching us the difference between right and wrong and comforting us when we fall down, to taking care of us when we are sick, moms are real-life superheroes that are always close by to save the day. This year, join Sparkles Family Fun Center in Kennesaw as we celebrate these inspiring women in our lives at our Mother's Day Skate event!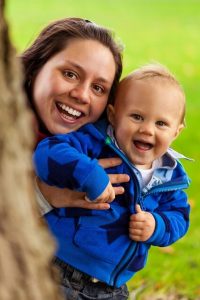 Calling all dads! With Mother's Day just around the corner, have you decided how you are going to treat your special lady this year? Breakfast in bed or a picnic is nice, but why not make the day an exciting family bonding experience with a day at Sparkles in Kennesaw! Sunday, May 8th from 2pm to 7pm, Sparkles is holding our Mother's Day Skate event where everyone who visits gets to skate for FREE! Spend your Sunday skating to today's top hits, playing in our arcade, or running around our 3D blacklight laser tag area. A Mother's Day spent at Sparkles is a Mother's Day well spent!
Being a mom is a full time job with no days off. This Mother's Day, put your mommy duties to the side and leave the chores for a different week. Head to Sparkles with the whole family for a day of family fun activities in our spacious, indoor venue. For just $16, upgrade your day with our Unlimited Fun Admission package which includes skating, rentals, unlimited laser tag games, and playtime on our playground for your little ones 10 and under. After you are done playing and have worked up an appetite, grab a bite in our Couey Cafe for some yummy nachos or a plate of wings.
Whether you choose to roller skate, play laser tag, or just let the kids get out their weekend energy, Sparkles in Kennesaw is a great place to bring mom for an exciting and active Mother's Day! See you May 8th!