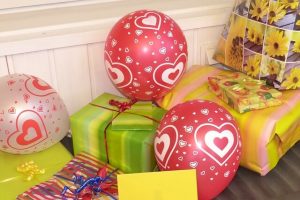 When you look back at your childhood, a few things come to mind. The first time you learned to ride a bike, your first pet, and of course, your birthday parties! Birthdays are the highlights of every childhood, and as parents, we always strive to give our little ones the same exciting memories we had as youngsters. The pressure to deliver a memorable day full of smiles, sweet treats, and fun activities with friends can be tough, but don't let these things add more stress to your already busy life! Sparkles in Kennesaw is here to save the day with a few helpful tips on planning the perfect birthday bash!
Party Planning Made Easy
Send out invitations in a timely manner- As parents, we all juggle busy schedules. Between taking kids to school, dropping them off at after-school activities, making dinner, homework time, and getting them to bed, it's amazing how we find time to sleep ourselves! That being said, give your guests ample time to RSVP to your event so they have time to plan on their end. A week before your event, call the unresponsive invites to check in and see if they will be attending for an accurate head count.
Pick the Right Venue
You have you guestlist, now you need a venue. Instead of worrying about the risks and stress of hosting an event at your home, plan a party at a venue where the kids can run, jump, and play, without you worrying about that glass vase you have in the entry way. Let Sparkles Family Fun Center in Kennesaw host your birthday boy or girl's next special day, and you'll wonder why you haven't come for every birthday! Sparkles makes planning a party easy, with a variety of unique and exciting birthday packages to choose from with different themes to fit every child's personality! Our venue is spacious, we offer private party rooms for guests, have a variety of activities to choose from, and even have our very own cafe, full of yummy treats and refreshments.
Sit Back, Relax, and Have Fun
Once your event is planned, we take care of the rest. Gather your guests, find the perfect cake, and we promise a fun-filled day for your birthday child. No need to worry about playing host, socialize with other parents, have some fun on our roller rink, or challenge your kids to a round of arcade games. There's fun to be had for people of all ages at Sparkles in Kennesaw!