If you have ever visited Sparkles in Kennesaw for one of our special skate nights, for a birthday party, or stopped by for free skate, you have probably noticed that everyone has a smile on their face! From toddlers to grandparents, our family fun center truly is a place where the whole family can come and enjoy healthy playtime together. While skating is a healthy alternative to other traditional cardiovascular workouts for people of all ages, it is especially beneficial for growing children. Regular exercise, such as roller skating, helps create healthy habits that will stay with your kids through adulthood. Find out how roller skating can help in your child's development!
Social, Physical, and Mental Benefits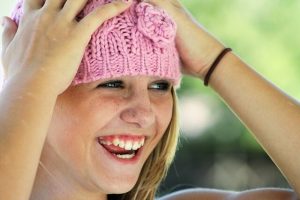 Strong Hearts are Healthy Hearts- According to the CDC, it is recommended that children receive at least 1 hour (60 minutes) of physical activity per day. Roller skating is a great aerobic activity that will get your child's heart rate pumping. Building up your child's physical endurance at a young age will help them in their adolescent, teen, and adult years if they choose to play sports, or participate in other activities as they mature.
Skating is a Social Sport- When we talk about exercise, it is important that your child participates in age appropriate activities. Luckily, there are no age limits on the rink at Sparkles. Roller skating is an activity that can be enjoyed by children with their parents, grandparents, friends, and family. Not to mention, kids can meet other children living in the Cobb County area who have come to play! Visit with current friends or come and meet new ones in your community!
Brain Power- Studies show that regular exercise is a great way to boost the brain's cognitive function. Skating is a great way to relieve stress and pent-up energy. Spending a few hours exercising is also shown to help children focus better in school, at home, and while they work on assignments. Roller skating isn't just a great physical activity, it's also a great mental exercise!