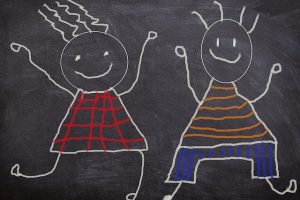 Although summer break may be coming to an end in just a few short weeks, the high temperatures and gruelingly hot days will hang around for a little while longer. Afternoons, between 12pm and 4pm, are the hottest part of the day, right when the kids get home from school. Instead of sending them out into the heat to play, consider letting them run out their after-school energy in an air-conditioned environment at Sparkles in Kennesaw.
Indoor Activities in Kennesaw, GA
Cobb County parents! Beat the heat and head to Sparkles for a variety fun, affordable, kid-friendly activities.
Indoor Playground- If you have younger children under the age of 10, our indoor playground is a great way place for them to monkey around! Kids can climb, crawl, slide, and explore our multi-level indoor playground designed with toddlers and elementary school children in mind.
Roller Skating Rink- If you've never taken a spin on our skating rink, then you are missing out! Bring your own skates or rent some from us, and roll around our rink to your favorite hits from the 70's, 80's, 90's, and today's hits!
Arcade- Challenge friends to classic and new games in our arcade area where you can win tickets and redeem them for fun prizes.
Laser Tag- The battle is on in our 3D, blacklight laser tag arena! With two-stories of laser tag fun, your family will have a blast running and hiding through our arena. After an afternoon of adrenaline pumping activities, the kids are sure to sleep soundly when they get home.
Snacks and refreshments are always available at our Couey Cafe where you can find a variety of treats to refuel after playing.