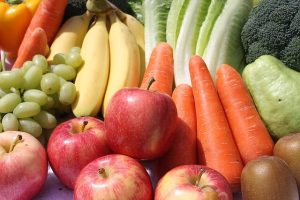 It's no secret that roller skating is an awesome pastime to share with friends and family, but it's also a great workout that can be done in your neighborhood, local skating rink, or in the comfort of your own backyard. Because of it's fun nature and variety of health benefits, many families have turned this recreational activity into a family-friendly workout that parents, grandparents, and children of all ages can enjoy and benefit from.
Before any aerobic exercise, it is very important to fuel your body with the proper foods and drinks for a successful workout. Like fuel for a car, the food we put into our bodies before and after a workout can provide a helpful boost of energy, or leave us feeling lethargic and sleepy. Roller skating is a great alternative to traditional aerobic exercises and has a variety of health benefits like: building up muscles, leg strength, balance, and endurance.
How should you fuel your next skating session?
Remember to eat square meals throughout the day. This means making sure you consume plenty of protein, carbs, and fat to help give your body the energy it needs to perform it's best during your skate session.

Stay energized with a carb-heavy snack like a banana, cereal, or dried fruit about 30 minutes before your workout.

Eat protein post-workout to help your muscles recover after a hard hour or two of skating.

Stay hydrated! Drinking water is key to a successful workout. Remember to drink plenty of water before, during, and after your workout.
Start teaching your family healthy habits by planning weekly trips to Sparkles Family Fun Center in Kennesaw. A few hours on the roller rink is a great way to fit exercise and family time into one!