If you are looking to book an event or party in the Kennesaw, Georgia area, then look no further than Sparkles Family Fun Center! Our spacious venue has entertainment for guests of all ages and with all of our party packages, you have a variety of choices to choose from! We've made it easy for you! Check out the party packages that we offer at Sparkles.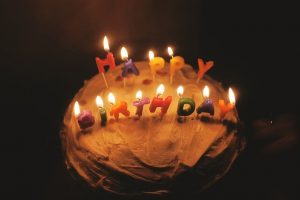 Birthday Party Options
Every party at Sparkles in Kennesaw includes: up to 10 children, a slice of cheese pizza, unlimited soda, 240 game points, an autograph center piece, paper goods, and a dedicated party host! Choose between 5 birthday packages, each customized for your special day.
Tiny Tots: Designed for children 5 and under, our Tiny Tots birthday package allow guests to bring their ride-on toys to play with on the skate rink, goodie bags, playground and roller skate admission.
Deluxe Party: With 3 whole hours of fun and 45 minutes at a party table, our Deluxe package is a great choice if you want to enjoy a little bit of everything. Choose between skating, playground access (for kids under 10), laser tag or time in the arcade!
Unlimited Party: Want to have a party during the week? We can make it happen with our Unlimited party special. Have full access to unlimited skating, playground and 3D laser tag!
Cosmic Party: Available Friday and Saturdays after 7:00pm, our Cosmic parties are out of this world! Complete with flashing cups, sporks and necklace, guests get to enjoy the party in a glow-in-the-dark ambiance. Choose your activities and have a great time!
The VIP Experience: 4 full hours of fun and 2 hours in a private VIP room. Get unlimited access to skating, our playground and 3D laser tag. Every guest receives a glow item and goodie bag, parents skate for FREE, and many more treats!
Remember to share your memories and check in with us on Facebook!