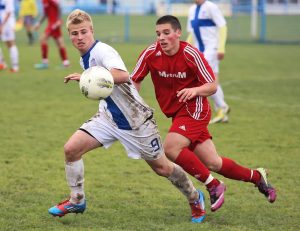 It's playoffs time, and many themed events are being organized across the country. Team sports parties are happening to celebrate the end of the season at Sparkles, Kennesaw, among many other entertaining events for both children and grown-ups. If you wanted to offer your kids a combination of healthy sport-like activity and socializing with their peers, kids skating parties are a fun way to end the winter break.
Team sports parties
Regardless of the sport or the number of guests, you can treat your team members with a few hours of bonding and reminiscing about last season's challenges you went through together. Packages include pizza, soda, reserved table time, and a game card for each player. The center welcomes school, recreational, club or other teams from Atlanta metro area. Bookings should be made in advance. Here are some tips to consider when making plans for your party.
Kids skating parties
The venue has been renovated and now welcomes its guests in two story laser tag arena. Barriers, strobe lights, and laser beams create unreal scenery as the children compete to tag the opposition players or their base station. Artificial fog is cut by multicolor laser beams and the loud music indicates the opponent is approaching. Center's young visitors enjoy having fun in this unique atmosphere, while constantly skating which keeps them physically active during the play.
Other events at Sparkles include Adult Night Skate, St Patrick's Day, Dr. Seuss Day, Tiny Tots Days, Saturday Night Unlimited Pizza Buffet, and more.